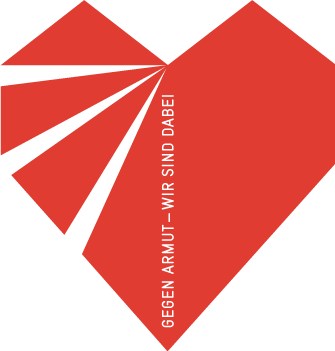 The label for social commitment
So that everyone is included, supporters, in addition to the regional municipalities, also make their contribution by joining "We are Karlsruhe against poverty". As part of this city initiative, companies and institutions are called upon to show their compassion for their fellow human beings – within the limits of their resources – who are not as financially well off as they are. Stadt Karlsruhe distinguishes their commitment with the specially introduced label,
which shows the participating companies as true supporters, to whom social coexistence is a genuine concern. Companies that want to join the "We are Karlsruhe against poverty" initiative can get further information in the Jugendfreizeit- und Bildungswerk. At the same time, the label shows holders where Karlsruhe Passes are accepted. Supporters and their offers are listed on this site and regularly updated.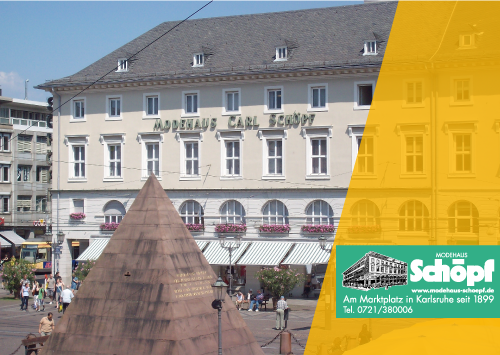 10% discount on purchases at Modehaus Schöpf
Modehaus Schöpf is an institution in Karlsruhe, with a tradition dating back to 1899. They have a wide range of clothes for men, women, young people and children over four floors. They also have clothes for special occasions in addition to everyday clothing. You will receive a 10% discount of your entire purchase by presenting a Karlsruhe Pass or Karlsruhe Kids Pass..
Modehaus Carl Schöpf, Marktplatz, 76133 Karlsruhe
www.modehaus-schoepf.de
Get 10% discount at the secondhands-shops of the Diakonie.
In the second-hand shops of the Diakonisches Werk Karlsruhe you will find what your heart desires, for a bargain price: The "Kashka" leads mainly dishes, household goods, books and furniture, but also clothes; "Jacke wie Hose" offers mostly clothing or children's clothing. Holders of the Karlsruhe (children) pass receive 10% discount on their purchase.
Kashka, Kaiserstraße 172, 76133 Karlsruhe
Déjà Vu, Windeckstraße 7, 76135 Karlsruhe
www.dw-karlsruhe.de/secondhandshops
Badisch Brauhaus grants 10% discount
The Badische Brauhaus in Stephanienstraße with its brewery, restaurant, event location and cocktail bar offers a discount of 10% with the Karlsruhe Pass on the entire range.
S'Badisch Brauhaus Braugesellschaft mbH, Stephanienstraße 38-40, 76133 Karlsruhe
www.badisch-brauhaus.de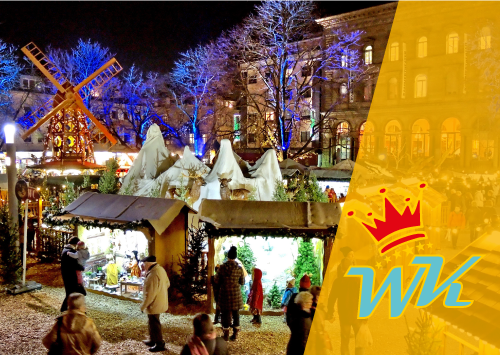 Kinderland St.Stephan reduced at the Christmas market
Children's wishes at the Christmas market are affordable with the Karlsruhe Children's Pass. While families enjoy the fairy-tale atmosphere of Kinderland St. Stephan in the pre-Christmas season, children pay with the Karlsruhe Children's Pass for a bratwurst with rolls 2 €, a cup of children's punch or a portion of fries 1,50 € and for a train ride only 1 €.
Kinderland St. Stephan, Inhaber Willy Krusig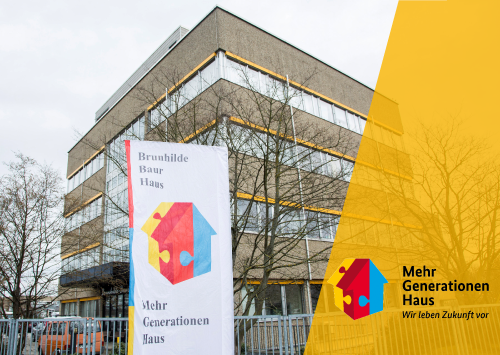 Lunch at Brunhilde-Baur-Haus reduced
Multi-generation houses such as the Brunhilde-Baur-Haus offer various opportunities for contacts and bring people together in different, uncomplicated offers. The Brunhilde Baur house grants with the Karlsruher pass a reduced lunchtime meal, so that lunch in nice company becomes affordable. It costs with the Karlsruhe Pass instead of 5/7 € only 3.80 €.
Brunhilde-Baur-Haus, Linkenheimer Landstr. 133, 76149 Karlsruhe
www.hardtstiftung.org/brunhilde-baur-Haus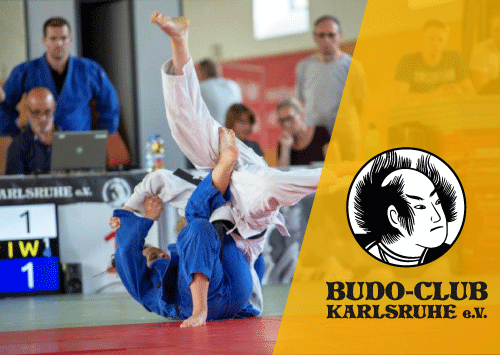 Budo-Club Karlsruhe e.V. for adults reduced
At the Budo-Club Karlsruhe children, adolescents and adults of all ages train Aikido, Judo, Ju-Jutsu, Karate, Kendo and Kyudo as a popular or competitive sport in two halls. The sports offers not only provide physical fitness, but also train mental skills, fighting spirit, concentration, discipline, respect and team spirit. Adults with the Karlsruhe Pass train at a reduced annual fee similar to that for recipients of the education package. The registration fee is waived.
Budo Club Karlsruhe e.V.
www.budoclubkarlsruhe.de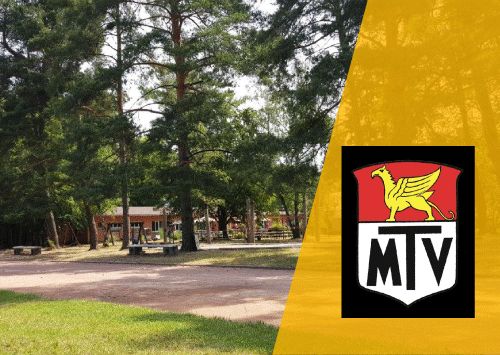 Männerturnverein Karlsruhe 1881 e.V. for adults reduced
The MTV is a modern family club with about 1,250 members, which offers not only different sports for different age groups for sports, exercise and fun in everyday life, but also engaged in sports and social. With the Karlsruhe Pass adults can train for youth contribution. Adults with a Karlsruhe Pass from the age of 60 can use the education vouchers 60PLUS for the club contribution.
Männerturnverein Karlsruhe 1881 e.V. (MTV)
www.mtv-karlsruhe.de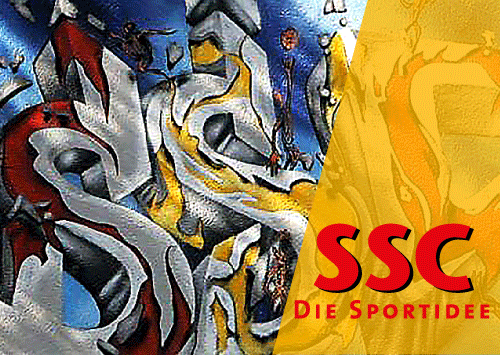 Sport- und SchwimmClub Karlsruhe e.V. (SSC) for adults reduced
The SSC, with its diverse program, offers competitive, recreational sport, health sports, rehabilitation and senior sports. In addition to the membership in the club participants can be active in open offers and courses at different times of the day at the attractive sports facilities of the SSC. Adults receive a discount on the basic contribution for the SSC with the Karlsruher Pass, educational vouchers 60 PLUS can be redeemed.
Sport- und SchwimmClub Karlsruhe e.V. (SSC))
www.ssc-karlsruhe.de
Used notebooks and repairs reduced
Since 2010 the company notebookpartner is a competent partner for used business notebooks, service and repairs, online and in the shop at Ettlinger Str. 9 in Karlsruhe. The notebookpartner company offers different discounts on used notebooks and repairs with the Karlsruhe Pass
notebookpartner (Jörg Schnaitmann), Ettlinger Str. 9, 76137 Karlsruhe
www.notebookpartner.de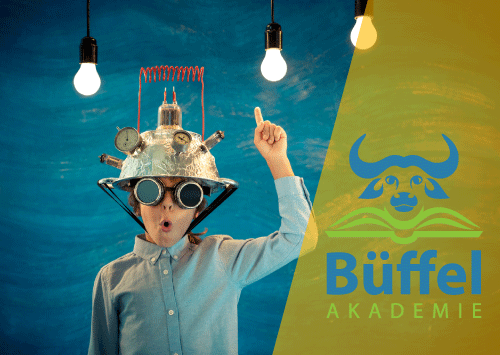 Tuition with a 10% discount at "Büffelakademie"
On the subject of school success, Büffelakademie can help. Initial consultation, learning level diagnosis and subsequently individually tailored learning concepts are part of the program. Büffelakadademie offers courses, intensive courses, one-to-one lessons and learning in small groups. You can get a 10% discount for all contracts..
Büffelakademie, Pfinztalstr. 14, 76227 Karlsruhe
www.büffelakademie.de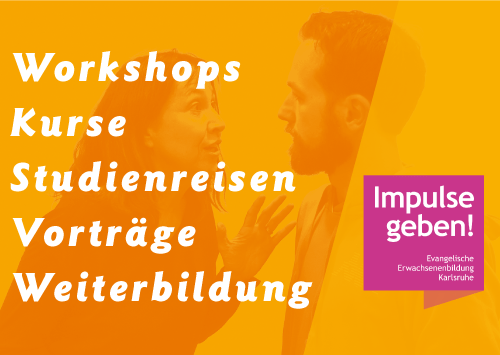 Evangelische Erwachsenenbildung 50% off
Under the motto "Give impulses", "Evangelische Erwachsenenbildung (eeb)" Karlsuhe offers an interesting education program on different topics, such as: culture, health, religion, personal development, communication and more. The Karlsruher Pass entitles participants to a 50% discount, while the 60PLUS training vouchers are also accepted by eeb
Evangelische Erwachsenenbildung Karlsruhe, Reinhold-Frank-Straße 48, 76133 Karlsruhe
https://eeb-karlsruhe.de/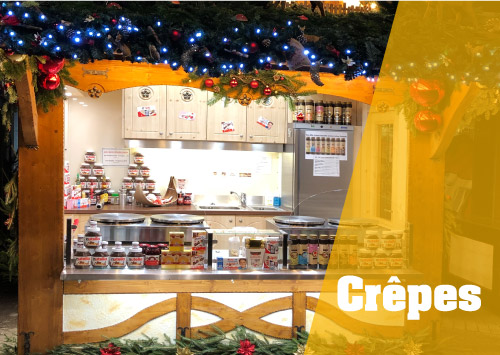 Crêpes at the Christmas market with Karlsruher Kinderpass for bargain price
At the Karlsruhe Christmas Market, children can enjoy delicious crepes with the Karlsruhe Children's Pass. Then crêpes with icing sugar cost only € 1, with chocolate cream € 2.50.
Crêpes-Stand Frank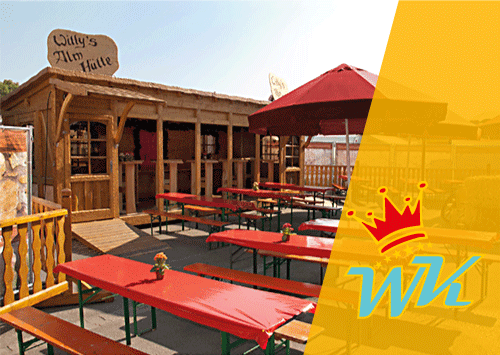 Snacks and serving stands Fa. Krusig
At the Easter Spring Festival, Spring Fair, city festival Durlach, Autumn Fair and "Offert"a, the Krusig company will be represented with snack and serving stalls. Reductions are available with the Karlsruhe Pass 60PLUS or the Karlsruhe Children's Pass. In the cash register area, the "Label Against Poverty" indicates the benefits.
ORGA-LOG GmbH & Co.KG, Hagsfelder Weg 4, 76344 Eggenstein-Leopoldshafen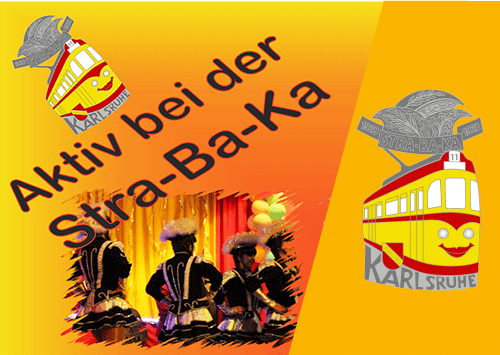 Straßenbahner Karnevalsgesellschaft Karlsruhe 1928 e.V.
The Straßenbahner Karnevalsgesellschaft Karlsruhe 1928 e.V. grants all holders of the Karlsruhe Children's Pass and the Karlsruhe Pass a saving of 50% on the annual subscription. Youth work is an important topic at the club. Therefore, it wants to give all children and young people interested in dancing the opportunity to participate. There is also a wide field of activities for adults. Education vouchers 60+ are accepted.
Stra-Ba-Ka Karlsruhe 1928 e.V., Geschäftsst.: Dürerstraße 3, Tel. 5597624
http://www.strabaka.de//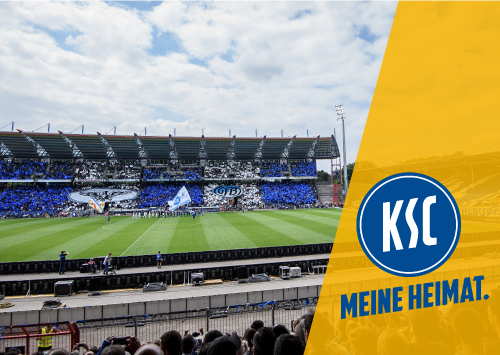 KSC - Karlsruher Sport-Club
As a Karlsruhe club and showpiece of the region, KSC wants to take on social and social responsibility. As a result, holders of the Karlsruher Pass and the Karlsruhe Children's Pass will now receive reduced admission tickets for the southern tribune (Block S3 & S4, standing room).
Karlsruher Sport-Club Mühlburg-Phönix e.V., Adenauerring 17, 76131 Karlsruhe
http://www.ksc.de//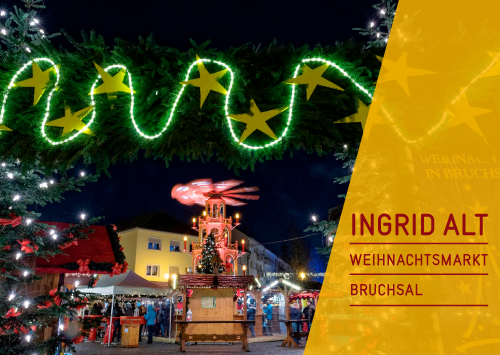 At the Christmas market in Bruchsal entrepreneur Ingrid Alt shows a big heart against poverty. After the introduction of the Bruchsaler Child and Youth Pass, Ingrid Alt is the first businesswoman who is committed to this social cause. So that all families can enjoy the Christmas market, children and adolescents with the social regions child and youth passport can at the stands with the red heart symbol buy a sausage in a roll, a portion of fries or a non-alcoholic punch for 1 € each.
Ingrid Alt, Weihnachtsmarkt Bruchsal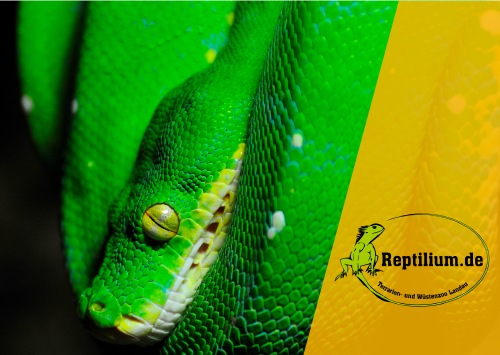 The reptile zoo offers an intense experience with the fascinating world of reptiles and amphibians in spacious, species-appropriate landscape terrariums. The zoo restaurant invites you with fresh dishes in a tropical ambience. Children's birthdays and other events are also possible. Admission is free for minors with the Karlsruhe Children's Pass.
Reptilium Terrarien- und Wüstenzoo GmbH
Werner-Heisenberg-Strasse 1, 76829 Landau
https://www.reptilium-landau.de/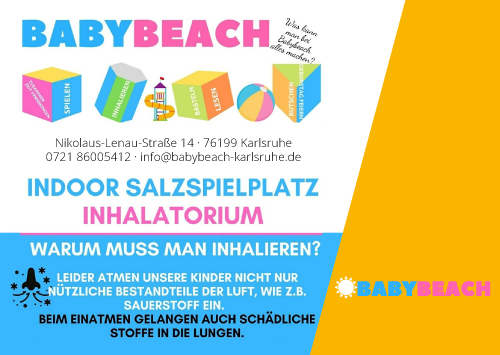 Indoor salt playground: Children of all ages can enjoy the healing effects of the sea air in the salt room at Babybeach. In a playful way, the immune system is strengthened and freer breathing is enabled. Adults with the Karlsruhe Pass receive a discount of 20%, for 6 and 12 tickets the discount is 15%.
Babybeach Karlsruhe
Nikolaus-Lenau-Str. 14, 76199 Karlsruhe
https://www.babybeach.de/salzspielplatz/karlsruhe//